To find an image of a particular athlete, venue or a sporting event, enter a search word or phrase here: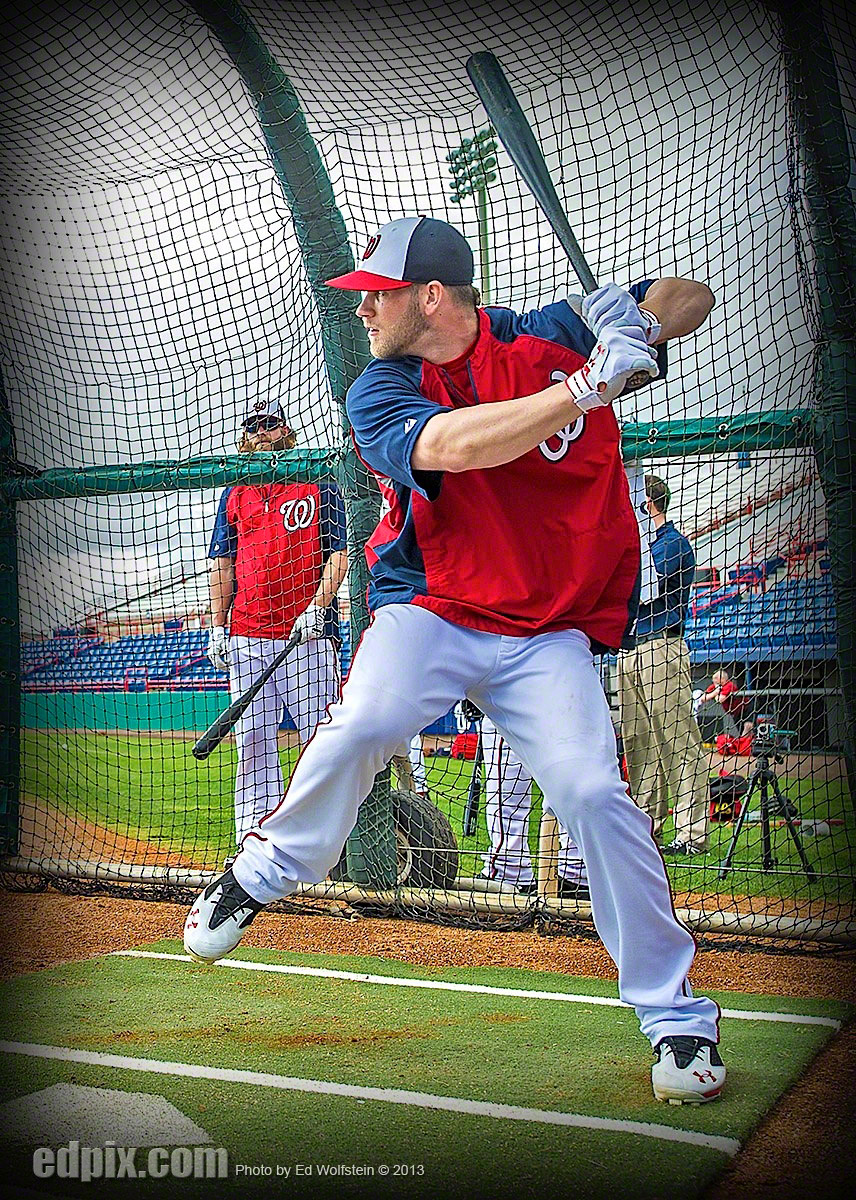 Counting down the days until Spring Training! Here's an image from last year, taken on February 22. Washington Nationals' outfielder Bryce Harper taking batting practice as Jayson Werth looks on during a full squad workout at Space Coast Stadium in Viera, Florida. *** RAW (NEF) File Available for editorial licensing *** Mandatory Credit: Ed Wolfstein Photo. More MLB, volleyball, and VCS photos at the links below. My complete PhotoShelter Archive is also searchable by Keyword, and if you happen to need anything from Amazon.com, you can order by using the handy Amazon link as well. Enjoy!
- Ed.
Travel, Lifestyle and Undersea
The Official edpix Photo Goodies Shop - Powered by Amazon

© 2000-2014 Ed Wolfstein
And now, the fine print: The images on this website are from the portfolio of Ed Wolfstein. They are presented here for your viewing pleasure. These images may not be used elsewhere without specific written permission and may only be licensed for editorial, non-commercial application unless noted otherwise. Fees for licensing are very reasonable, and depend on size, placement, and circulation of the publication or website traffic analytics. Players and family members are welcome to contact me for personal editorial reprints. To research an image and obtain pricing for your publication, click on the PhotoShelter Personal Archive link above. Images are protected by US and International copyright law. They are registered in the US Library of Congress. All rights reserved, with the further right to pursue any and all unauthorized use of these images. Violation of intellectual property rights may result in liability for: actual damages, loss of income, and profits derived from the use of this image, and, where appropriate, the costs of collection and/or statutory damages up to $150,000 (USD) per infringement. Bottom line: Please don't copy an image from this website! Thanks.